President - Gene Pope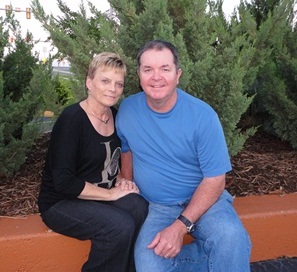 Gene and his wife Nancy live in Durham, NC.  Together they have been involved with the Junior Shag Association (JSA) and particularly Jr. SOS for about 15 years now.  They have been involved primarily by teaching workshops for the kids.  Gene has been a board member for JSA for the past 4 years and has served as a board member at large, vice president and now has the pleasure of serving as president of the association.
Gene and Nancy have also been members of the Competitive Shaggers Association (CSA) for 19 years.  They served on the board of directors for six of those years.  Of the six years, Gene served as president of the association for 3 years.  He has also served as president of his home shag club, the Eno Beach Shag Club in Durham, NC.  Gene and Nancy were inducted into the National Living Legends of Dance in 2007.  Together, Gene and Nancy have won the National Shag Dance Championships Senior Division in 2006 and 2009.  They have also won the USA Grand National Dance Championship Masters Division in 2008, 2009, and 2010. 
Gene believes that junior shagging is the key to saving and maintaining the lifestyle of the dance and the music that so many people have come to love and enjoy.  Although Gene has been involved with many great things associated with shag dancing, being associated with the Junior Shag Association and Jr. SOS has been the most rewarding of all.
919.682.4266 Home
919.215.6875 Cell
---
Vice President - Matt Free

Born in Cottageville, S.C. on May 7, 1972, Matt began shagging at age 7. Matt is the son of two HoF members, Mott Free and the late Bobby Free. As a Junior shagger he represented the State of S.C. at the National Governor's Association Conference in Beaufort, S.C. and National Parks and Tourism Department's Southeastern Hoedown in Washington, D.C. Along with his partner Leslie Williamson, Matt was a dance instructor for, and a principal dancer in the movie "Shag". Matt and Leslie won 43 consecutive Junior Shag contests and were 2 time Junior National Champions. Matt is active in the National Shag Dance Championships as an instructor and participates in the "Shagging with the Stars" Preliminaries Matt has been a judge for the National Shag Dance Championship and other regional shag events. Matt was inducted into the Keepers of the Dance in 2001 and sits on the Shagger's HoF committee for future Keeper inductees. Matt continues his love of the dance by teaching his children, Elli and Grayson, the State Dance.
843.909.2324
---
Secretary - Kristal Taylor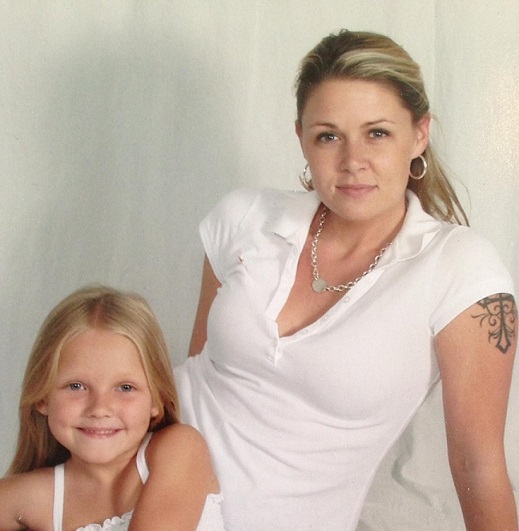 Kristal Taylor began dancing at the age of seven when her parents took her to local shag clubs and she began to watch and learn what the dance was all about.  She first learned from watching her mom and dad dance and then continued to learn the dance and was taught by Debbie Rickard, Vicky Chambers, and others, with a little bit of influence from Ervin Ellington, another of her mentors.  She was also greatly influenced by watching Vickie Carter, Jo Jo Putnam, Sandra Swartz, Lynda Carole Flynn, and other great dancers.  She danced in her first shag contest in 1989 at a club called "The Jukebox" in High Point, which Ervin ran.
In 1990 Kristal and partner Brent Key appeared on a TV show featuring Dink Perry and Shagging with T-Bird in New Bern, NC.  In 1991 the two entered the National Shag Dance Championships, placing second.  She and Michael Norris won the shag division of the Virginia State Open Dance Championships in 1992 and receive the Rising Star Award.  Kristal continued to dance and compete throughout her junior years, dancing at such clubs as Polo's, Groucho's, Stiggie's, Fat Boys, The Boat Dock, Ducks and Harold's, and dancing in the National Shag Dance Championships and USA Grand National Dance Championships along with countless dance contests up and down the east coast.  Her partners have included Brent Key, Bucky Dudley, Michael Norris, Josh Dawson, Norman Aldridge, Garrett Humphries and Adam Shepherd among great young dancers.  As a junior dancer Kristal has been a sincere supporter of great causes and has donated her time to support many fund raising events including Meals on Wheels in Burlington, NC, the Lexington Children's Home and Camp Kemo.  Kristal is honored to be a member of the Shaggers Hall of Fame Keepers of the Dance, while being inducted in 2009.  As a member of the Junior Shag Association Board of Directors she will continue to participate, teach, support, and mentor the junior shaggers as they strive to continue to perpetuate the dance.
336.870.6571
---
Treasurer - LeAnn Norris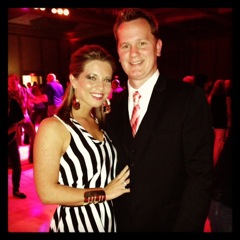 LeAnn graduated from the University of South Carolina, with a Pharmacy degree on May 5, 2004. She is currently is a Clinical Assistant Professor of Pharmacy at the University of South Carolina. She is now "Dr. LeAnn Best".
Michael Norris and LeAnn Best, have been dance partners in the Carolina Shag for 15 years, winning for the first time in the Junior I Division of the National Shag Dance Championships in 1994. They swept the Jr. II division for the next 5 consecutive years, taking 1st place from 1996 through 2000. In 1996, they won the Best Overall Award at the National Shag Dance Championships, the first ever for a Junior Division couple. They repeated as Best Overall Champions in 1997, 1999, 2000 and 2002! Moving into the Pro Shag Division in 2001, they placed second and the next year won their first Professional Div. title at the National Shag Dance Championships. 

Michael and LeAnn were members of the award winning National Shag Dance Team for many years. They most recently dance on the 2007 Team SHAG Fantastic and Won the USA GRAND NATIONALS team division. 

Michael and LeAnn are also accomplished professional 'Swing' dancers, placing 4rd in 2003 and 3th in 2004. Michael won the Classic Swing Div. at the US OPEN in 1999 with partner Ginger Pickrel and in 2007 with Kellese Key. In 2007 Michael and LeAnn won the Shag Div at the US OPEN for the 5th time 2007. In 2007, Michael and LeAnn also won the TEAM SWING Challenge. 

Michael and LeAnn have conducted workshops and competed in New York,Texas, Atlanta, California and around the country. 

Michael And LeAnn were married May 6, 2006 and now live in Columbia, SC. They both work full time and dance every chance they get!!!!!!
803-740-5230
---
Board Members at Large
Larry Edwards


Beach and Shag deejay since 1984. Played every SOS since Fall 1985 (57 straight)
Deejay Junior SOS – 2007 - 2014
Deejay - National Shag Dance Championships - 1989
Deejay - Grand National Dance Championships - 1998 - 2014
Head Deejay at Grand National Dance Championships - 2005 - 2014
Inducted into Beach Deejay Hall of Fame - 1995
Inducted into National All-Swing Deejay Hall of Fame - 2005
Inducted into Global Swing Deejay Hall of Fame - 2012
Inducted into National Living Legends of Dance - 2013
Chairman of the Board - Beach Deejay Hall of Fame 
President - Association of Beach and Shag Club Deejays - 2003-2005
Board Member - Association of Beach and Shag Club Deejays - 2006-2014
President - Shag Archives Records and CD's (Duck's 1-6, Smoothies 1-4, Good Times 1&2; Hot-Taw-Mighty 1-3; Old Friends, R&B, and Honeydrippin' Daddy)
Played numerous shag and beach events throughout the Southeast US
After bringing my twin grandkids Cody and Austin to their first Junior SOS in 2006 I discovered a love for the concept of the whole event. A suggestion that I help with scheduling deejays for Junior SOS led to involvement in all aspects of the music from contests to helping interested juniors learn what deejays do when playing music. I look forward to participating in every aspect of this event where needed and feel this is my way of keeping the dance and music alive for future generations.

803.628.8174
---
Garrett Humphries

Garrett was born in Gaffney, SC and introduced to the shag at the age of 16 by his Mom, Loretta O'Donald.  In 1996, he entered and won his first shag contest in Greenville, SC with partner, Brenna Bedenbaugh, which resulted in his love and aspiration for the dance.  Through the years, his passion for the dance lead to numerous Junior Shag Contests, a spot on the National Shag Dance Team in 2001, Winner of the National Shag Dance Championships Non-Pro Division in 2005, and Nationals Pro Finalist.  Garrett graduated from the University of South Carolina with a Double Business Major in 2001 and Master's in 2002.  While at USC, he was the beloved mascot "Cocky" for three years.  He continues to help preserve the dance as a Board Member for the Junior Shag Association, Workshop Coordinator and Board Member for the Ellen Taylor Foundation, Shag Club Representative for Carolina Beach Music Awards and dance instructor in the Columbia, SC area. Currently, Garrett is a Central Nervous System District Manager of UCB Pharma, a pharmaceutical company based in Belgium with United States operations in Atlanta, Georgia. In his spare time, he enjoys water recreation, shagging, and teaching private and group dance lessons. 
803.269.7424
---
Jennifer Batten

Professional artist, Jennifer Batten is an ECU alumni. She resides in North Myrtle beach with her husband, software engineer, Mitch Batten, Jr and her children Jackson  and Lizzie. Her unique upbringing makes her especially excited to be part of JSA. Jennifer was raised in the shag community. Her mother is shag icon and Hall of Famer, Judy Duke. Her Father, Skipper Duke was a Beach Music Hall of Fame DJ. Her parents were shag club owners of The Mint Julep in Wilmington ,NC where she and her sister danced in the first ever  "Junior Shag" contest. As a young teen, she competed regularly and represented the shag dance in the World"s Fair in Knoxville Tennessee. One of her favorite summers was spent as a dancer filming the movie Shag. Shag dancing is also how she met her husband. Her In-laws, professional competitive dancers, Mitch and Sue Batten were dance students of her mother and Shad Alberty. Jennifer and her family have helped teach shag lessons in North Myrtle Beach for many years and make it their joy to share their love for the dance and its people.
---
Tripp Turner

Tripp was born and raised in Burlington, North Carolina. He continues to live there with his wife Crystal and two daughters Isley and Layton.
Tripp has been dancing for the past 15 years. He and his wife are members of CSA and JSA. Over the past several years, they have competed in many CSA contests. For the past three years they have danced in the National Shag Dance Championship where they placed third twice in the Non-Pro Division. They have also danced in the USA Grand National Dance Championship in Atlanta and placed second and third in the Non-Pro Division. This year Tripp and his wife were asked to be on the dance shag team ShagWOW. The team competed at National Prelims in January and the USA Grand Nationals in May. Over the years, Tripp has been a shag instructor and taught shag lessons in his hometown.

Tripp has been associated with the Junior Shaggers Association (JSA) for the past 13 years. This year will be his third year as a JSA Board Member.  

Tripp and his family started coming to Junior SOS when his daughter Isley was only 2 years old. Around age 5 she fell in love with the shag dance. By being a part of Junior SOS for the past 13 years, she has formed many friendships with kids from all over the country. She continues to look forward to the week of Junior SOS each year.
Tripp is very honored to be part of the JSA shag family. It is important to him that the dance of shag stays around for many years to come. The kids are the ones that will keep the dance alive.
336.516.2307
---
Sam West

Sam started shag dancing at age 9 after his mother, Barbara, became interested in dancing. During his school years Sam also enjoyed soccer, baseball and basketball.
As a junior shagger Sam danced with several partners including Terri Alberty, who he won two junior national titles with. Terri's father, Shad, who many consider one of the best shag dancers ever, worked with Sam and was the biggest influence on Sam's dancing career.
In 1994 Sam and partner, Melissa Calabrese, won the Non-Pro National title on their way to becoming the Overall National Shag Champions. Then in 1995 Sam partnered up with his sister, Sarah, and they went on to capture 8 Professional Division titles and 4 Overall titles.
Sam also won the Pro and Overall Shag titles in 2001 with Jackie McGee, again in 2006, 2007 and 2008 with Jessica McAlhany, and most recently in 2010 and 2011 with Leslie Jennings.
Sam is a 6 time champion of the Carolina Shag Division at the USA Grand National Dance Championships and a 3 time US Open Shag Champion. Three times at the Grand Nationals Sam has been named Entertainer of the Weekend, first for his portrayal of super spy Austin Powers, second for a Country/Swing number with his very pregnant wife to Two of a Kind Working on a Full House, and thirdly for just being Sam. He has also been a member, captain and choreographer for the National Shag Dance Championship Dance Team.

In November of 2010 Sam and Lisa won their first big title together when they were named the winners of the Sophisticated Swing Division at the US Open Swing Dance Championships. They performed a memorable and creative number to Gene Kelly's Singing in the Rain. They repeated as champions again in 2011.
Sam has made several appearances on national and local TV and was a featured dancer in the movie Shag and in Alabama's Shaggin' on the Boulevard music video. In 1999 he and his sister, Sarah, were the first inductees into the Shagger's Hall of Fame Keepers of the Dance.
He has been involved with JSA for many years serving as a board member and as president. Sam is also the workshop coordinator for Junior SOS.
910.995.3278