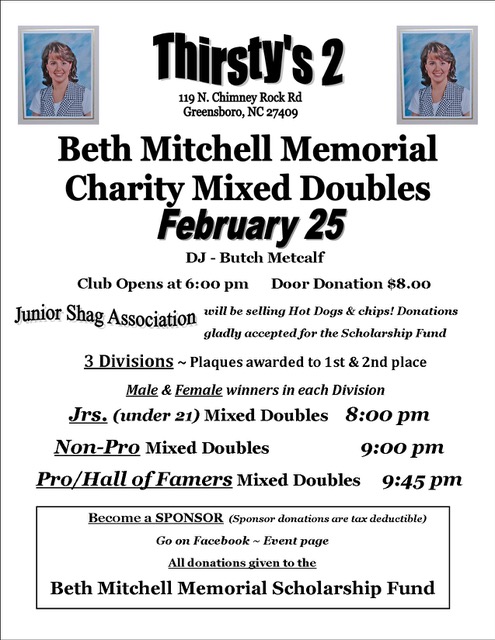 www.ellentaylorfoundation.org
Junior SOS, 2016
A note from Betty Ladwig, Chairperson
The Ellen Taylor Foundation for Junior Shaggers Shoe Program
The shoe program volunteers are gearing up for Junior SOS starting July 12th. How about you?
The Shoe Salon has a tremendous supply of shoes for our junior shaggers.  Please come to the shoe salon at your earliest possible convenience to select a pair of shoes.  Our tentative schedule is shown below.
Take time in selecting your shoes.  We encourage you to bring a parent or an adult with you to select your shoes.  It is important that they fit you properly.  The volunteers want the shoes to be to your liking and comfortable on your feet.
Beginning on Thursday afternoon we invite you to come back to the shoe salon and pick out a second pair of shoes. You do not need to return the first pair as hopefully you will still be able to wear that size a while longer. The shoes are FREE and available to the juniors attending Junior SOS.
Thanks to each and every one for your loyalty to and support of the junior shaggers and the organizations that have been created with junior shag dancers in mind.
Your input, ideas, and suggestions are welcome. You may contact Betty Ladwig, Shoe Program Chairperson, by phone, text or email (betty2275@aol.com - 843-267-5781).

Shoe Salon Tentative Hours
    Tuesday – Friday, July 12th -15th
9:30 AM to 1:00 PM
*and
5:30 PM to 7:00 PM
(*mid-day hours may change on an as needed basis)
Saturday Opening Hour to Be Announced
Closing at 10:30 AM on Saturday, July 16th
---