President - Gene Pope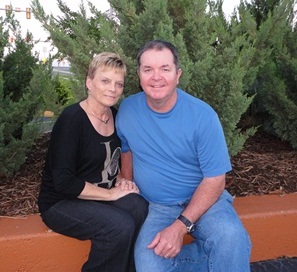 Gene and his wife Nancy live in Durham, NC.  Together they have been involved with the Junior Shag Association (JSA) and particularly Jr. SOS for about 15 years now.  They have been involved primarily by teaching workshops for the kids.  Gene has been a board member for JSA for the past 4 years and has served as a board member at large, vice president and now has the pleasure of serving as president of the association.
Gene and Nancy have also been members of the Competitive Shaggers Association (CSA) for 19 years.  They served on the board of directors for six of those years.  Of the six years, Gene served as president of the association for 3 years.  He has also served as president of his home shag club, the Eno Beach Shag Club in Durham, NC.  Gene and Nancy were inducted into the National Living Legends of Dance in 2007.  Together, Gene and Nancy have won the National Shag Dance Championships Senior Division in 2006 and 2009.  They have also won the USA Grand National Dance Championship Masters Division in 2008, 2009, and 2010. 
Gene believes that junior shagging is the key to saving and maintaining the lifestyle of the dance and the music that so many people have come to love and enjoy.  Although Gene has been involved with many great things associated with shag dancing, being associated with the Junior Shag Association and Jr. SOS has been the most rewarding of all.
919.682.4266 Home
919.215.6875 Cell
---
Vice President - Matt Free

Born in Cottageville, S.C. on May 7, 1972, Matt began shagging at age 7. Matt is the son of two HoF members, Mott Free and the late Bobby Free. As a Junior shagger he represented the State of S.C. at the National Governor's Association Conference in Beaufort, S.C. and National Parks and Tourism Department's Southeastern Hoedown in Washington, D.C. Along with his partner Leslie Williamson, Matt was a dance instructor for, and a principal dancer in the movie "Shag". Matt and Leslie won 43 consecutive Junior Shag contests and were 2 time Junior National Champions. Matt is active in the National Shag Dance Championships as an instructor and participates in the "Shagging with the Stars" Preliminaries Matt has been a judge for the National Shag Dance Championship and other regional shag events. Matt was inducted into the Keepers of the Dance in 2001 and sits on the Shagger's HoF committee for future Keeper inductees. Matt continues his love of the dance by teaching his children, Elli and Grayson, the State Dance.
843.909.2324
---
Secretary- Jenean Todd
Working with Junior Shaggers, I hope to perpetuate a love of beach music and Shag dancing in future generations. As director of North Myrtle Beach Area Historical Museum, I strive to capture the iconic sights and sounds associated with the beloved dance so that beach visitors and locals can appreciate its early beginnings, as well as the intricate steps of today's SHAG. Like most things in life, our dance can be as casual or as complicated as you make it. Whether you're a novice or a competitor, just enjoy the music…and DANCE!
910.264.4959
---
Treasurer - LeAnn Best Norris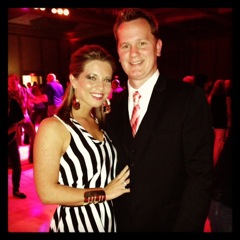 LeAnn "Best" Norris attended her first Junior shag contest in 1991 where she met her future husband and dance partner, Michael Norris.  Although she didn't know it at the time, her life would be changed forever.  In 1993, their partnership began and they have been dancing together for 17 years, winning for the first time in the Junior I Division of the National Shag Dance Championships in 1994. They are 9 time National Shag Dance Champions and 4 time Overall Champions. In 1995, they were the first junior couple to win the USA Grand National Dance Championships Junior Shag Division. To this date, they are the only junior couple to ever win the Overall title at the National Shag Dance Championships.  They went on to win 2 titles in the Junior Shag Division, 8 titles in the Carolina Classic Division, and 7 Team Division titles at the USA Grand Nationals. In 2009, Michael and LeAnn won the Shag Division at the US Open Swing Dance Championships for the 7th time and are 2-time TEAM Swing Challenge Champions. 
On May 30th, 2010, LeAnn and Michael started down a "new path" by becoming event directors of the annual USA Grand National Dance Championships.  They currently live in Columbia, SC where they enjoy teaching college students at the University of South Carolina to dance the "shag".  They are grateful for the opportunity to travel all over the country (and world) spreading the state dance of North and South Carolina.  As a Keeper of the dancer, long time junior dancer and supporter of the Junior Shag Association, LeAnn is excited about the opportunity to work more closely with junior dancers.
803.740.5230
---
Board Members at Large
Ron Alexander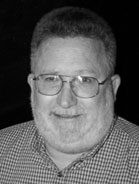 Ron became interested in the Shag and its music in the mid-70s. He was a charter member and past president of the York Shag Club and remains active with the club.
He and wife Nancy and son Cory have been involved with the Junior Shag Association since it was organized in 1992 and have been in a leadership role with the JSA and Junior SOS ever since. Ron received an ACSC Shaggers Icon award in 2005 and he and Nancy received the ACSC Chairman's Lifetime Achievement Award in 2006.

803.628.8174
---
Kristal Taylor

Kristal Taylor began dancing at the age of seven when her parents took her to local shag clubs and she began to watch and learn what the dance was all about.  She first learned from watching her mom and dad dance and then continued to learn the dance and was taught by Debbie Rickard, Vicky Chambers, and others, with a little bit of influence from Ervin Ellington, another of her mentors.  She was also greatly influenced by watching Vickie Carter, Jo Jo Putnam, Sandra Swartz, Lynda Carole Flynn, and other great dancers.  She danced in her first shag contest in 1989 at a club called "The Jukebox" in High Point, which Ervin ran.
In 1990 Kristal and partner Brent Key appeared on a TV show featuring Dink Perry and Shagging with T-Bird in New Bern, NC.  In 1991 the two entered the National Shag Dance Championships, placing second.  She and Michael Norris won the shag division of the Virginia State Open Dance Championships in 1992 and receive the Rising Star Award.  Kristal continued to dance and compete throughout her junior years, dancing at such clubs as Polo's, Groucho's, Stiggie's, Fat Boys, The Boat Dock, Ducks and Harold's, and dancing in the National Shag Dance Championships and USA Grand National Dance Championships along with countless dance contests up and down the east coast.  Her partners have included Brent Key, Bucky Dudley, Michael Norris, Josh Dawson, Norman Aldridge, Garrett Humphries and Adam Shepherd among great young dancers.  As a junior dancer Kristal has been a sincere supporter of great causes and has donated her time to support many fund raising events including Meals on Wheels in Burlington, NC, the Lexington Children's Home and Camp Kemo.  Kristal is honored to be a member of the Shaggers Hall of Fame Keepers of the Dance, while being inducted in 2009.  As a member of the Junior Shag Association Board of Directors she will continue to participate, teach, support, and mentor the junior shaggers as they strive to continue to perpetuate the dance.
336.870.6571
---
Paige Payne

Originally from Atlanta, Ga., Page discoverd Shag when she walked into her first class with Charlie & Jackie.  Thus began her life around Shag.  She took her 2 sons to Jr SOS that year and every year to follow.  Together with her husband Tony, they all enjoy this dance as a family. 
She is a member of ShagAtlanta and The OD Pavilion Shag Club and was inducted into the National Living Legends of Dance in Virginia Beach in 2012.  She and her husband are sponsors of the Carolina Classic Shag Division at the USA Grand Nationals in Atlanta and Keepers of the Dance. 
Now living in North Myrtle Beach, she and her husband have engrained themselves in the community and the Shag world.  She joined the JSA Board with enthusiasm to help keep the love of shag continuing.  The Juniors are the future of Shag!
704.737.9774
---
Tripp Turner
336.516.2307
---
Sam West
Sam started shag dancing at age 9 after his mother, Barbara, became interested in dancing. During his school years Sam also enjoyed soccer, baseball and basketball.
As a junior shagger Sam danced with several partners including Terri Alberty, who he won two junior national titles with. Terri's father, Shad, who many consider one of the best shag dancers ever, worked with Sam and was the biggest influence on Sam's dancing career.
In 1994 Sam and partner, Melissa Calabrese, won the Non-Pro National title on their way to becoming the Overall National Shag Champions. Then in 1995 Sam partnered up with his sister, Sarah, and they went on to capture 8 Professional Division titles and 4 Overall titles.
Sam also won the Pro and Overall Shag titles in 2001 with Jackie McGee, again in 2006, 2007 and 2008 with Jessica McAlhany, and most recently in 2010 and 2011 with Leslie Jennings.
Sam is a 6 time champion of the Carolina Shag Division at the USA Grand National Dance Championships and a 3 time US Open Shag Champion. Three times at the Grand Nationals Sam has been named Entertainer of the Weekend, first for his portrayal of super spy Austin Powers, second for a Country/Swing number with his very pregnant wife to Two of a Kind Working on a Full House, and thirdly for just being Sam. He has also been a member, captain and choreographer for the National Shag Dance Championship Dance Team.

In November of 2010 Sam and Lisa won their first big title together when they were named the winners of the Sophisticated Swing Division at the US Open Swing Dance Championships. They performed a memorable and creative number to Gene Kelly's Singing in the Rain. They repeated as champions again in 2011.
Sam has made several appearances on national and local TV and was a featured dancer in the movie Shag and in Alabama's Shaggin' on the Boulevard music video. In 1999 he and his sister, Sarah, were the first inductees into the Shagger's Hall of Fame Keepers of the Dance.
He has been involved with JSA for many years serving as a board member and as president. Sam is also the workshop coordinator for Junior SOS.
910.995.3278
---