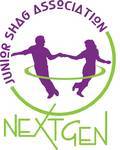 Hello everyone!
We the board members of the Junior Shag Association hope you all are doing well.  We are excited about Junior SOS for 2015.  This is the 24th anniversary of this the biggest and greatest junior dance event in the world.
The dates for this year's Junior SOS are July 14-19, 2015.  The headquarters will once again be the O.D. Beach and Golf Resort.  We are very fortunate to have the opportunity to have the resort serve as our headquarters for Junior SOS.  Our association is so blessed to not only have the resort to use for Junior SOS but we also have the opportunity for our kids to dance in the great clubs that we as adults get to dance in North Myrtle Beach. 
Please let this note serve as notice to you that our electronic registration process is now open and ready to use.  So please take the time to get your family and friends registered for Junior SOS 2015. 
As always we look forward to seeing you at Junior SOS in July.  If you have any questions or suggestions please let us know.  We look forward to seeing you at Junior SOS!
Gene N. Pope, President
Junior Shag Association



Future Dates
July 14-19, 2015
July 12-17, 2016
July 18-23, 2017
July 17-22, 2018
Shagtime 2 @ 2013 Junior SOS