News and Notes
Check here for the latest news and notes from the Junior Shag Association
March 1st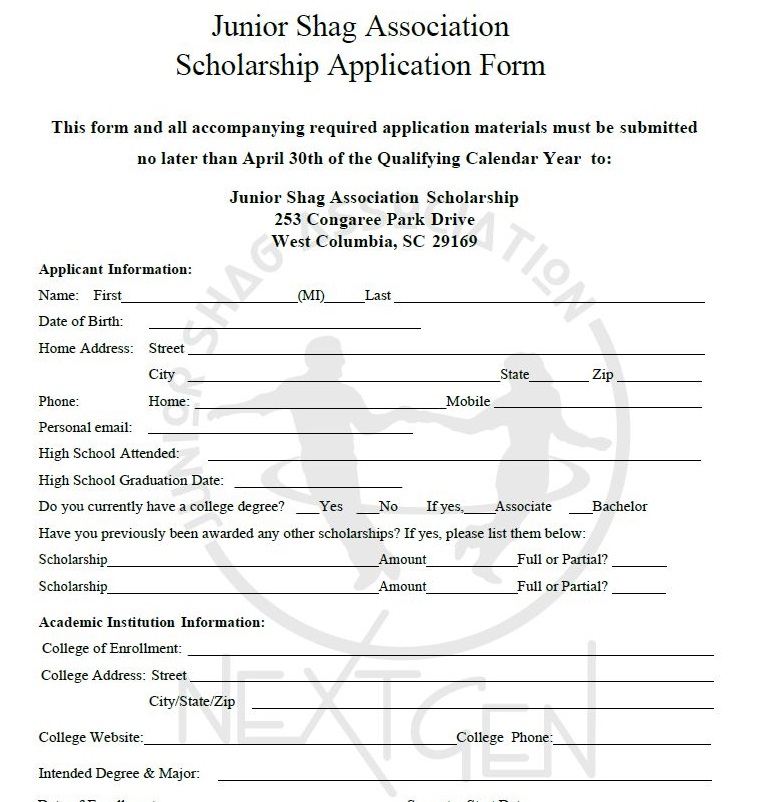 JSA Scholarship Application Form and Requirements 2017
The Junior Shag Association Scholarship will be presented to students that have displayed a record of
and/or aptitude for academic success, as well as qualities of leadership and community service. This
is a scholarship that will provide a monetary award to selected recipients on the basis of academic
performance in their college studies. The Junior Shag Association is a non-profit association, funded
by voluntary contributions of individuals, businesses, and organizations that support the Association's work.
Click here for Application
Upcoming Junior Events
Here are upcoming events that are for Juniors including workshops and contests with Junior Divisions
July 18th - 23rd
Junior SOS
O.D. Beach and Golf Resort, North Myrtle Beach, SC
5 days of workshops and fun in the sun!

2017 Completed Junior Events
Here are event results from Junior Divisions for 2017
March 24th - 26th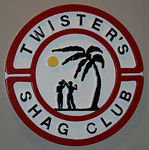 Junior Cyclone II
The Old Morresville Skating Rink, Mooresville, NC
3 days of workshops and Mixed Doubles contest
Click here for flyer
March 9th-11th
2017 National Shage Dance Championships
Spanish Galleon, North Myrtle Beach, SC
Juniors dance Thursday, Friday and Saturday Nights in Jr I and II divisions
Results:
Junior 1

Lizzie Batten & Trey Henley
Trinity Davis & Mack West
Gracie Pandure & Tucker Brown
Lauren Cookman & Jason Long

Junior II

Kayla Henley & Jackson Batten
Allison Pittman & Cullen Fields
Ivy Claire Huiet & Johnathan Kemp
Mary Elizabeth Jacobs & River Harmon
Kaylee Bravo & Kolten Ellis

Click here for more information
February 25th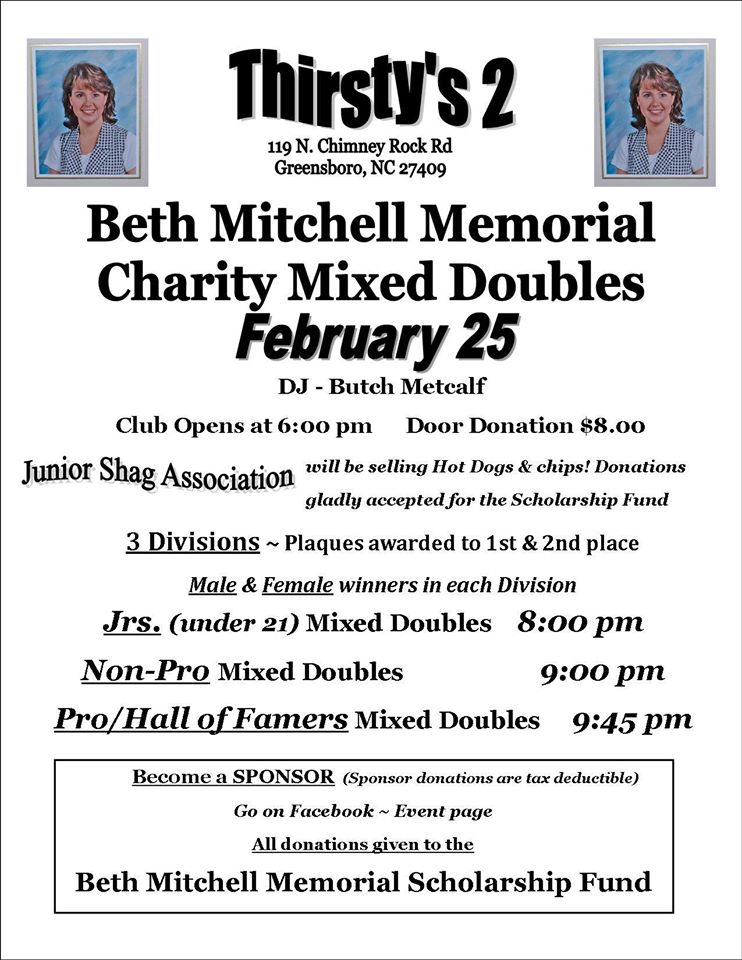 Beth Mitchell Memorial Charity Mixed Doubles
Thirstys 2, Greensboro, NC
| | |
| --- | --- |
| 1st | Jackson Batten - Kayla Henley |
| 2nd | Kolten Ellis - Lizzie Batten |
February 10th - 11th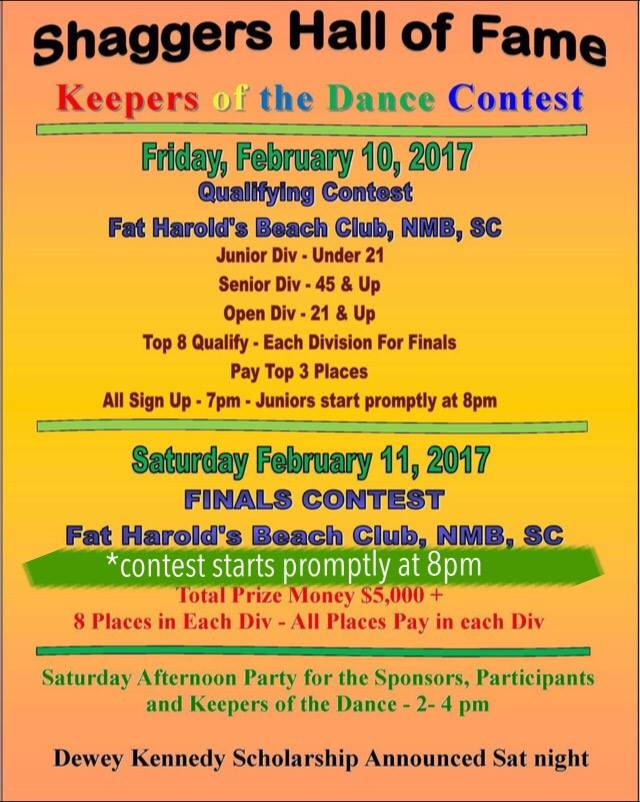 Keepers of the Dance Contest
Fat Harolds Beach Club, NMB, SC
| | | |
| --- | --- | --- |
| # | Friday Night | Saturday Night |
| 1st | Kyler Byrum - Kayla Henley | Jackson Batten - Kelsey Vaughn |
| 2nd | River Harmon - Mary Elizabeth Jacobs | Kyler Byrum - Kayla Henley |
| 3rd | | Kolten Ellis - Kaylee Bravo |